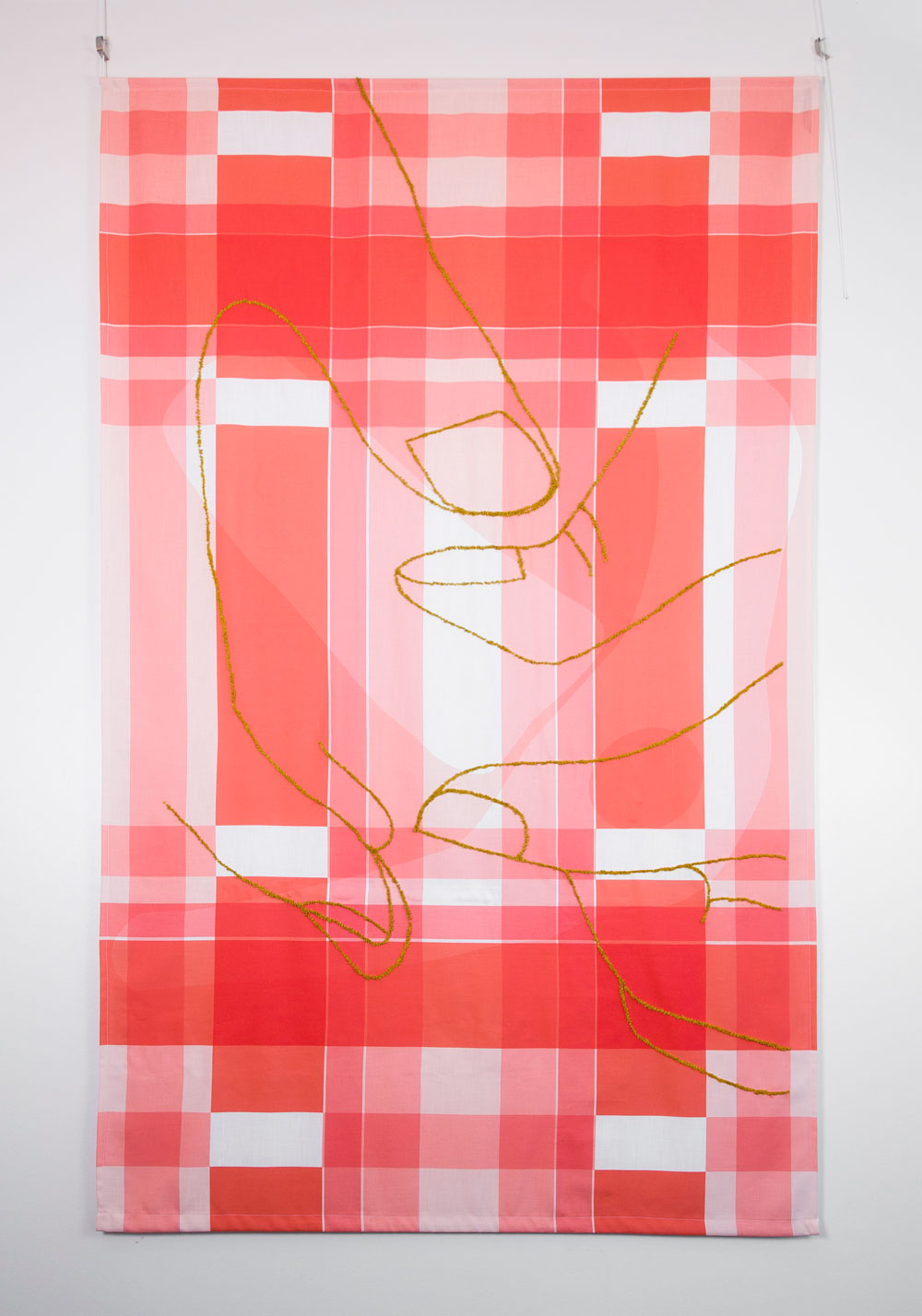 Pictures: Michiel Landeweerd

Series of tablecloths

material
cotton, diverse plastics
size
140 x 240 cm

This project was generously supported by Amsterdams Fonds voor de Kunst
and nursing homes:
De Die (Cordaan)
Eduard Douwes Dekker (Evean)
Het Schouw (Amstelring)

Michiel Landeweerd made a short
movie about the project.
NADERHAND

What memories do hands retain when the mind no longer cooperates seamlessly? Based on this question, I started working with people with dementia in nursing homes, through the use of clay, painting, drawing and collage. In small groups we searched for habits through creative methods, each time rearranged in different configurations. Sometimes accompanied by grumbles, sometimes by lively conversations and sometimes it all went by itself. But all the while the hands worked unconsciously. If not in a visual way, then by fidgeting and fiddling.

The shapes from these sessions are incorporated in crafted tablecloths, which found their place on tables where countless hours are spent in nursing homes. It is during these moments that hands become occupied, guided by instinct rather than conscious thought.
The designs of the tablecloths are inspired by timeless patterns, reminiscent of archetypal motifs, but with added tactile surprises. Delicate beads concealed beneath the fabric, creaking foil, an interplay of lines of high-pile yarn.

Scientific research futher reinforces the profound impact of fidgeting on the human brain, indicating that moving your hands not only stimulates cognitive faculties but also contributes to longevity.
The tablecloths offer the hands an opportunity to rediscover and reenact deeply ingrained habits, an intuitive journey of remembrance.