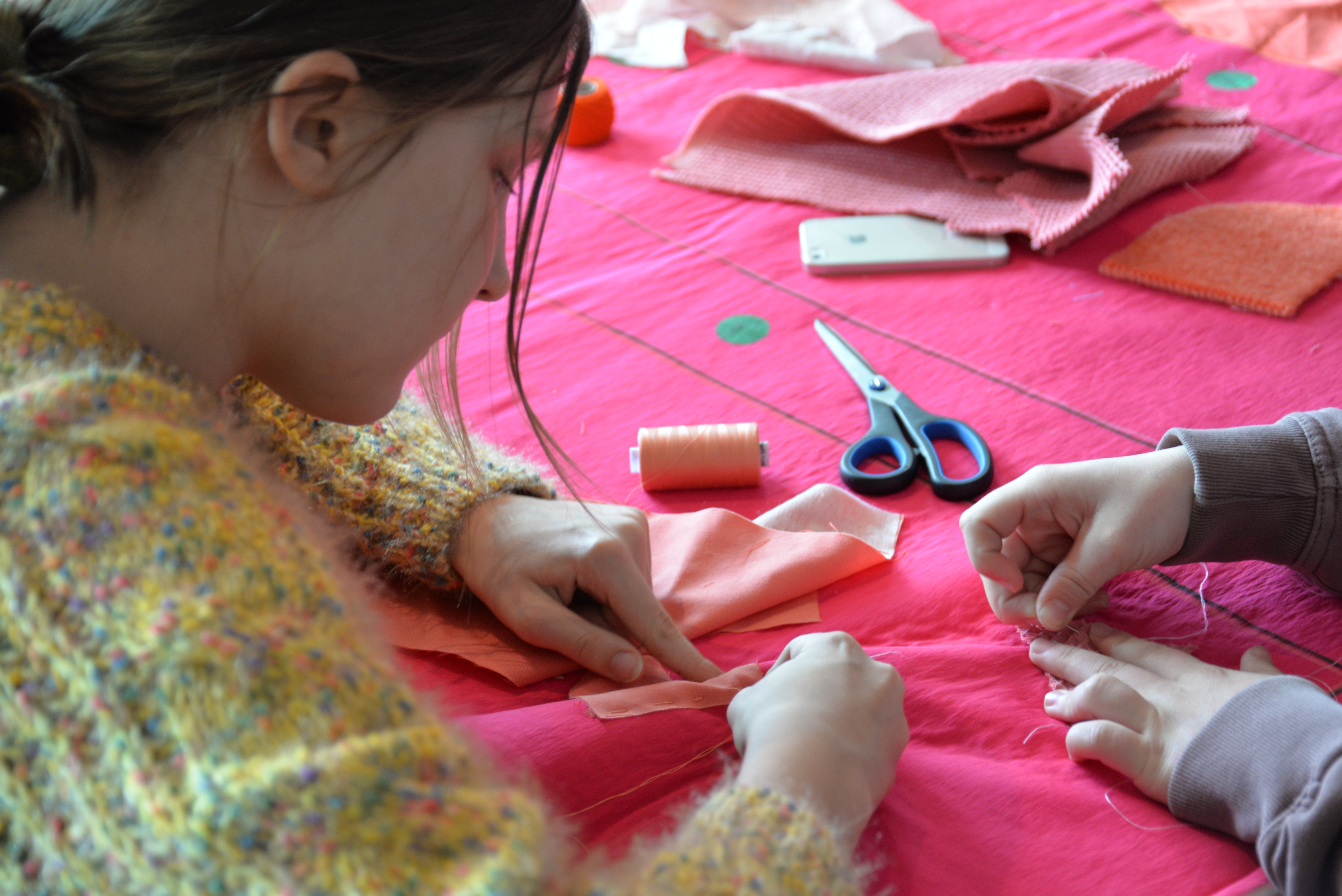 33m2 Quilt
Z33, Hasselt



For the group exhibition 'Dissidence — Quilting Against' at Z33 in Hasselt, Belgium I was asked to design a participatory project on the side. I designed a quilt of 33m2 that connects the dissident past of the old beguinage with the future, Z33's new destination.
Everyone was welcome to enter the open studio and sew a piece of fabric on the giant quilt. The 33m2 quilt is ever since on display at Z33.








Appel, kiwi, koekjeshuid
OBS de Klim, Utrecht
Kopzwaai
worked with toddlers on the topic of food and still lives.
S
everal
compositions were made with adapted food.
Places cut out of Paper
Compositions made in paper and printed on silk.
Vilt + Band + Garen
Two stitches, a selection of colored felt, and a white sheet the size of a standard book. Within these parameters, the series
Vilt + Band + Garen
(felt + band + yarn) arose. The compositions were made through an intuitive process, in which each composition was formed as a reaction to the previous one.