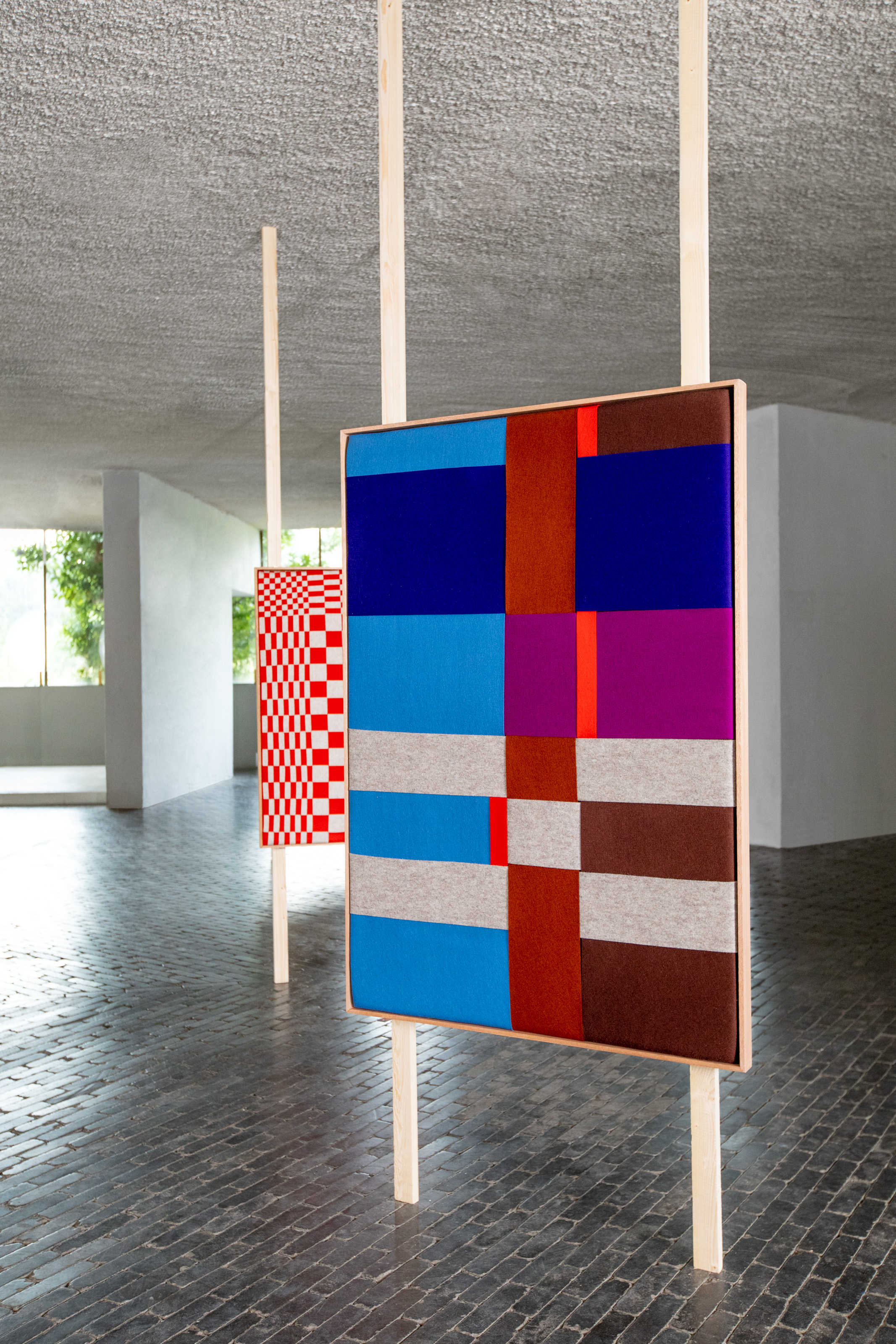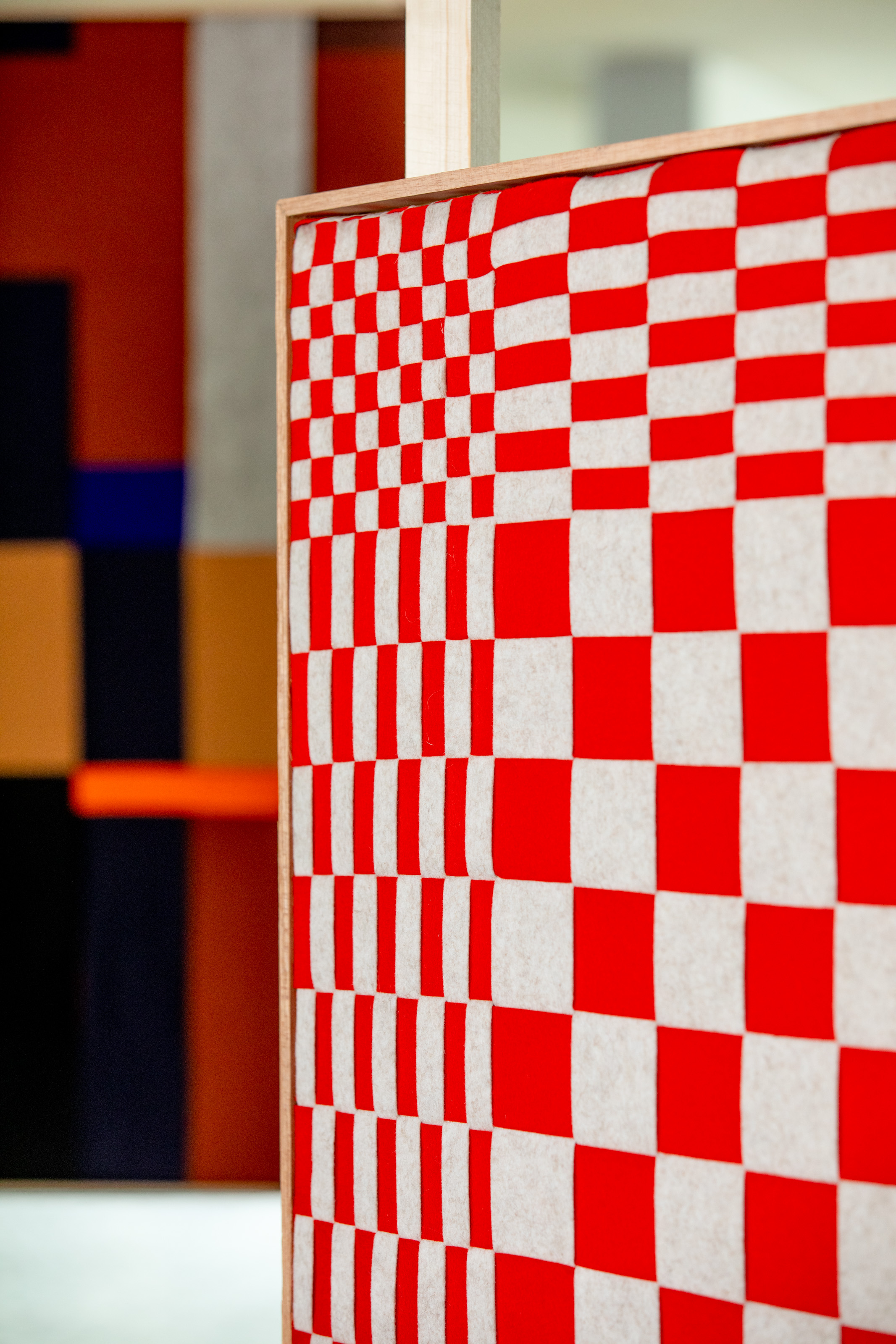 Installation
Art Chapel, Beatrixpark, Amsterdam

material
woolfelt, foam rubber and mdf
size
diverse
STUDIES IN VILT

In Art Chapel at Beatrixpark in Amsterdam I made an arrangement with a number of studies in felt. The series Studies in Vilt started in 2021 with the question: do we have a certain memory when it comes to patterns? The need to show the work in a spatial setting soon arose. In order to investigate the relationship of the patterns with elements of architecture and vice versa. The series consists of graphic patterns made of wool felt on foam plates. The plates give the work a spatial character.

The Art Chapel used to be the Chapel of the Roman Catholic St. Nicholas Lyceum, with an associated monastery. The modernist building, designed in 1959 by Lau Peters, consists of an eight-storey high-rise and a characteristic round part that served as a training room for priests in training. The arrangement was set in the circular area on the ground floor.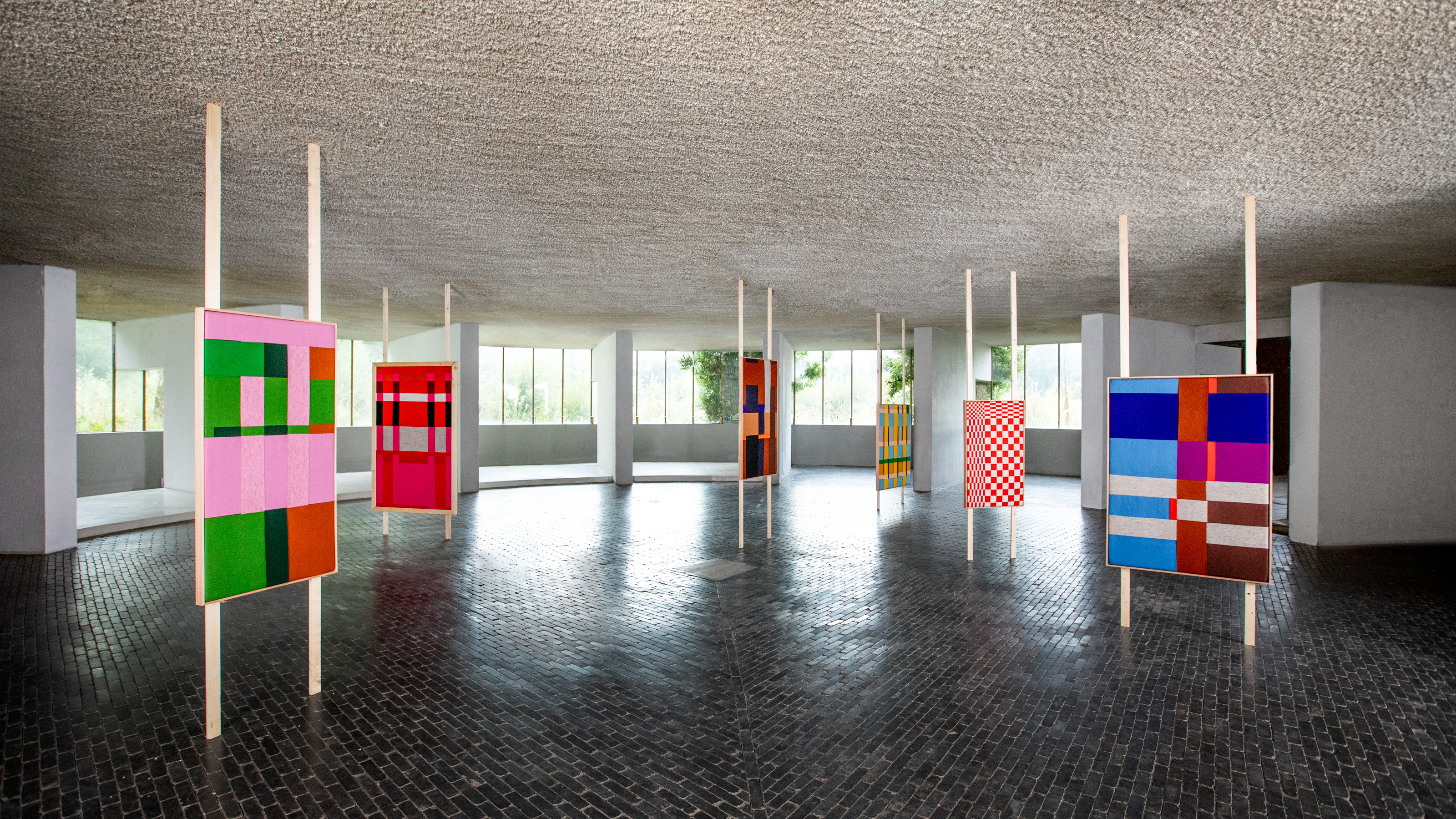 Pictures: Sophie van Veen